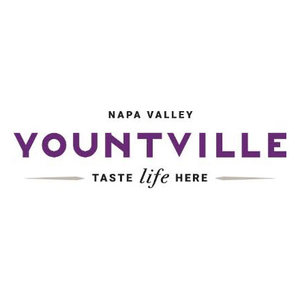 Yountville Chamber of Commerce
Client since 2016: GTDR is in charge of managing Yountville's Facebook, Twitter and Instagram platforms. Utilizing a comprehensive social strategy, we've doubled their following, tripled their monthly impressions and solidified their voice as a trusted resource in Yountville and wine country tourism. Our growth and advertising management has helped them developed paid programs for members and become a go-to platform for event sales.
St Helena Chamber of Commerce
Client since 2014: GTDR works closely with the St. Helena chamber to execute social media strategy from their overall marketing plan. Over the last three years we've curated visitor-serving business' content, as well as, created social media strategy to support Chamber events and programs. Most notably The Little book of Big Experiences, intended to drive tourism in the off season. We manage their Facebook, Twitter, Instagram and Pinterest.
Calistoga Chamber of Commerce
Client since 2013: Calistoga Chamber has a strong member base which they support through various outlets including social media. With the goal of generating traffic to the website and increasing social media engagement month over month, GTDR manages and creates curated content from members and media on Facebook, Twitter and Pinterest. Over the last five years we've grown with Calistoga and more than doubled their reach and engagement.
Client since July of 2018: as one of the oldest wineries in Napa Valley, Markham Vineyards has a rich history and a dynamic and interesting product. They were not leveraging their social presence at all to effectively convert the wine country visitor to visit their property. GTDR was brought on board to manage their Facebook, Twitter and Instagram with the goal of increasing their social audience, create deeper and more robust storytelling about the winery history, the winery and the wine. We're working closely with Markham staff to develop content that engages their following and inspires not only interaction and engagement online but increased website and tasting room traffic.
Client since July 2018: Bardessono is one of the premiere resort hotels in the Napa Valley. GTDR conducted a preliminary audit that showed that Bardessono's competition was out preforming them when it came to a consistent and on brand online presence and messaging. We manage their Facebook, Twitter and Instagram with the goal of increasing audience growth, creating rich storytelling opportunities as well as traffic to the website.
Client since July 2018: Hotel Yountville is one of the preeminent wine country hotels when it comes to luxury accommodations. This was not reflected in their online presence. GTDR audited their current practices and developed a strategy that leverages their unique location and amenities. We currently manage their Facebook, Twitter and Instagram with the goal of increasing audience engagement, follower growth and website traffic.
Client since May 2018: Admiral Maltings is the first floor malting facility in CA since Prohibition. As a unique start-up in the craft beer world, led by Godfather of craft beer Dave McLean and Ron Silberstein of Thirsty Bear SF, they were looking for a more cohesive online presence and marketing strategy via social. With GTDR's craft beer background, we are able to create consistent deliverables that introduce Admiral Maltings product in front of more potential customers. We currently manage their Facebook, Twitter and Instagram.
Client since May 2018: The Rake Pub is the consumer counter part to Admiral Maltings. GTDR leverages our restaurant social media experience to create a strategy to attract new guests to experience The Rake's beers on tap and full event calendar. We manage their Faccebook , Twitter and Instagram to grow audience, engagement and event attendance.
Client since June 2018: as SF's first and only organic craft brewery Thirsty Bear has a strong audience base and well trafficked brewery. They were unable to successfully leverage social media and brought GTDR on board to manage their Facebook, Twitter and Instagram. Now Thirsty Bear SF has consistent and on-brand messaging that allows them to reach bigger audiences and launch new releases and events successfully from their social pages.
Client since August 2018: GTDR's newest client, NTF is in it's sixth year and looking to continue the good work of previous contractors. Tasked with maintaining the momentum, GTDR manages NTF's Facebook, Twitter and Instagram platforms with the intent of audience growth, increased on platform engagement and ticket sales. As well as on-site coverage during the weekend of the event.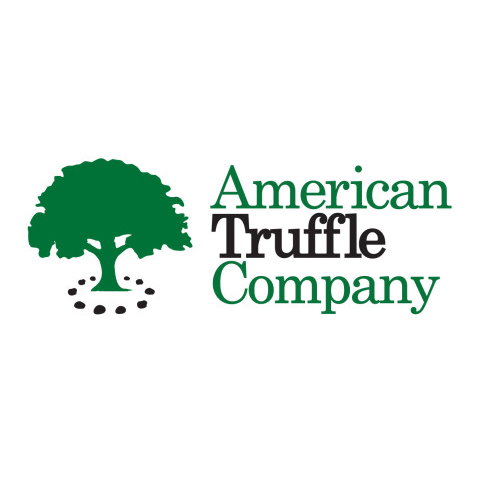 Client since August 2018: ATC is the educational counterpart to the Napa Truffle Festival. GTDR manages their Facebook and Twitter accounts with the intent to grow audience, expand educational opportunities and lead generate for potential new clients.
The Rail Arts District of Napa
Client since 2017: The Rail Arts District of Napa has a full calendar of initiatives they'll be executing in 2018. GTDR is working with stakeholders to execute a social media strategy that dovetails into other media endeavors. Through the use of dynamic content, well curated visuals and an aggressive ad campaign, we're working to establish RADNapa as a destination arts district.
Client since 2017: KidsPark is a leader in hourly childcare for over 30 years. They have a strong fan base and were looking to expand their social media reach. GTDR created a social strategy that would not only provide content from a corporate level to benefit brand awareness but also create added social benefits for franchisees. We've expanded their Facebook reach and developed an ad program, as well as built and continue to manage Instagram and Pinterest.
Client since 2017: Napa Valley Vine Trail engaged GTDR to encourage website traffic and donations during their participation in Napa Valley's Give!Guide. We executed a robust Facebook content calendar of calls to action, event promotion and industry knowledge and news. We've tripled their Instagram following and developed a social media campaign to drive engagement around #MyVineTrail and #LetsConnect. We now are managing their Facebook, Twitter and Instagram ongoing.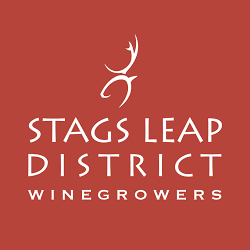 Stags Leap District Winegrowers
Client Since 2017: The Stags Leap District Winegrowers is a non-profit association of vintners and growers whose mission is to grow the reputation of the Stags Leap appellation and its wines by sharing its quality with the wine loving world. GTDR is developing content and activating Facebook, Instagram and Twitter to promote those initiatives. Through engaging educational content, member features and event promotion, we're elevating this world-renowned district's social presence.
Client since 2015: GTDR offers social media services to Food Connector's clients including: distributors Liguria Foods and Bellissimo Foods as well as From the Fields Granola. GTDR works from Food Connector's marketing strategies and distills down key brand goals into social media content that builds brand loyalty and lead generation.
Client since 2015: GTDR offers social media services to six of Big Cat's clients including: Napa Abbey Carpets, Conklin Bros. Flooring, Toscalito Tires, Guanella Auto Body, Sonomarin and BCI Dental. All of which did not have a social media presence. We built and now manage their Facebook content, page growth, engagement and customer service management. Even with small budgets, these small business owners are able to see clear ROI.
Lloyd Cellars by Robert Lloyd
American Canyon Chamber of Commerce